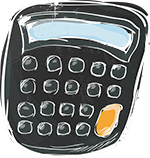 Papyrus Planning Privacy Policy
Your privacy is our primary concern at Papyrus Planning. In order to provide the valuable planning services that we do it is necessary for us to collect detailed financial information about you, your family and your businesses. How we treat and safeguard that personal information is paramount in earning your trust. This privacy policy is designed to be transparent and share with you what information we collect and how we treat and protect that information.
Use of Cookies
This website uses cookies to augment the user's experience while visiting the website.
Cookies are small files saved to the user's hard drives that track, save and store information about the user's interactions and usage of the website. This allows the website, through its server, to provide the users with a tailored experience within this website. Your web browser has the ability to disable the use of cookies and turning them off is at your sole discretion however it may affect how you interact with the website.
This website uses tracking software to monitor its visitors and better understand features they find interesting. The software will save a cookie to your computer's hard drive in order to track and monitor your engagement and usage of the website, but will not store, save or collect personal information.
Google Analytics
Among the types of Personal Data that this Application collects, by itself or through third parties, there are: Cookie and Usage data.
The Personal Data may be freely provided by the User or collected automatically when using this Application.
Any use of Cookies – or of other tracking tools – by this Application or by the owners of third-party services used by this Application, unless stated otherwise, serves to identify Users and remember their preferences, for the sole purpose of providing the service required by the User.
Failure to provide certain Personal Data may make it impossible for this Application to provide its services.
Users are responsible for any Personal Data of third parties obtained, published or shared through this Application and confirm that they have the third party's consent to provide the Data to the Owner.
CPP Calculator
When you submit your CPP Statement of Contributions or input the data in manually the data is sent into for use in the calculator. Your name, and the month and year of your birth are also used. All this data is absolutely necessary to calculate your CPP benefit.
After the calculator uses the data to calculate your CPP benefit the data is no longer available. The information is not stored in anyway. Should you wish to do another calculation, you would need to submit the data again.
At all times connected to CPPCalculator.com or CPPCalculator.ca your connection is encrypted using SSL.
Financial Planning
To complete financial planning services thoroughly and professionally it is required to collect personal financial information about you, family and businesses. This information is only obtained from written, verbal and statements provided by you. We have no reason to collect Social Insurance Numbers, however it could be on documents submitted that contain necessary financial information such as tax returns, Canada Pension Plan statements, and other private payroll and pension statements. It is your responsibility to remove or black out that information before supplying these documents and statements.
Information retained in Canada
All software used by Papyrus Planning that connects to the Internet is located in datacentres located in Canada, adhering to PIPEDA (Personal Information Protection and Electronic Documents Act) requirements. This includes financial planning software, email and online meeting software. Access to the information is governed by Canadian law and not in the jurisdiction of other countries.
The CPP Calculator server is located in a secure Canadian datacentre.
Retention time
All financial planning information is kept for the time necessary to provide the service requested. You can always request that the data or information be removed.
All CPP Calculator data is destroyed after the calculation is complete. During times of testing or troubleshooting, the data may be stored in temporary log files.
Google AdWords Remarketing Feature Conditions
This site may use the Google AdWords remarketing feature to reach visitors who have previously visited our site. In order to connect you with content that may be of interest, you should know that we may collect information for remarketing purposes. Third-party vendors, including Google, may show our ads on sites across the Internet. Third-party vendors, including Google, may use cookies to serve ads based on a user's past visits to our website.
Facebook Remarketing Feature Conditions
This site may use Facebook remarketing features to reach visitors who have previously visited our site. In order to connect you with content that may be of interest, you should know that we may collect information for remarketing purposes. Third-party vendors, including Facebook, may show our ads on sites across the Internet. Third-party vendors, including Facebook, may use cookies to serve ads based on a user's past visits to our website.
Contact and Communication
In order to maintain communication, you may opt-in to receive information, tools, education, training, newsletters and emails from Papyrus Planning. Your first name (sometimes also your last name) and email address are collected in order to provide this information and communication. This information may be held by service providers or data centres outside of Canada by email service providers.
If the information requested is physical in nature and not digital then information such as full name, address, city, province, postal code and telephone number may be collected in addition to your email address.
Should you wish to no longer receive communication from Papyrus Planning then you have the ability to opt-out in an automated way by clicking unsubscribe in our email messages. Should you wish to terminate any other type of communication the please contact us in writing.
By opting out to communication from Papyrus Planning, you will no longer be able to use the CPP Calculator.
Force Majeure
Neither party shall be liable to the other for any failure to perform any obligation under any Agreement which is due to an event beyond the control of such party including but not limited to any Act of God, terrorism, war, Political insurgence, insurrection, riot, civil unrest, act of civil or military authority, uprising, earthquake, flood or any other natural or man made eventuality outside of our control, which causes the termination of an agreement or contract entered into, nor which could have been reasonably foreseen. Any Party affected by such event shall forthwith inform the other Party of the same and shall use all reasonable endeavours to comply with the terms and conditions of any Agreement contained herein.
Notification of Changes
Papyrus Planning reserves the right to change these conditions from time to time as it sees fit and your continued use of the site will signify your acceptance of any adjustment to these terms. If there are any changes in how we use our site customers' Personally Identifiable Information, notification by e-mail will be made to those affected by this change.
How to Contact Us
If you have any questions about your personal information, this Privacy Policy, or the Papyrus Planning website, please contact us directly.
You have the right to request details on the personal information that Papyrus Planning has about you. Any request can be made in writing to Papyrus Planning that includes your contact information. We will require sufficient information from you to verify your identity. All requests for privacy information will be responded to promptly and no later than 30 days.